About Us/Affiliates
Meet the Team Members of Amoterra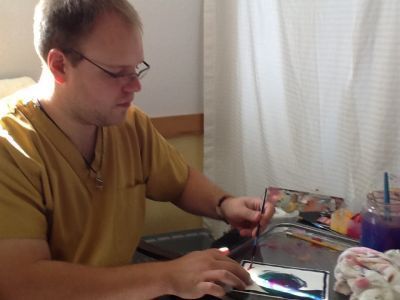 Phil Adamczyk is the owner of Amoterra, the founder of Healers of Avalon, executive director of Amoterra University of Restorative and Healing Arts, and has worked in holistic wellness since 1998; he offers massage therapy, aromatherapy, reflexology, and Reiki, among others; his specialties in massage therapy include deep tissue, trigger point, myofascial release, and hot stone. Phil is also an ordained minister, an intuitive reader, a Reiki master-teacher, an Access Consciousness "Bars" practitioner, and a Holistic Alternative Psychology Practitioner.
In addition to his applied energywork and bodywork techniques, Phil is also a published author and holds a Bachelor of Science in secondary English and history education from the University of Wisconsin-La Crosse, as well as a Technical Diploma in Therapeutic Massage and Bodywork from Western Technical College of La Crosse, Wisconsin.

Additionally, Phil retains memberships with other holistic entities, such as the American Massage Therapy Association (AMTA), the Universal Life Church (ULC), the American Institute of Holistic Health & Wellness (AIHHW), and Edgar Cayce's Association for Research and Enlightenment (ARE).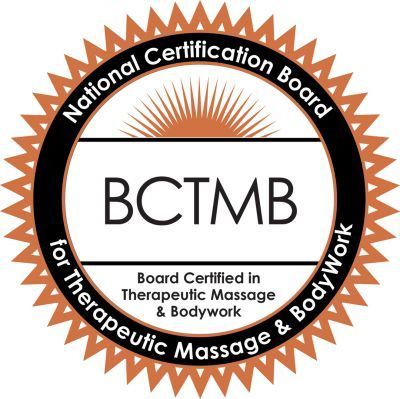 His Wisconsin state license number for massage therapy is #11858-146.
His Board Certification number through the National Certification Board for Therapeutic Massage and Bodywork is #618293-12.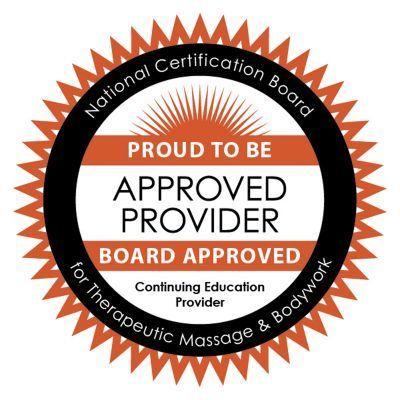 Phil is also an NCBTMB Approved Provider in Continuing Education for Therapeutic Massage and Bodywork. His NCBTMB Approved Provider number is #1363. Current CE courses include Aromatherapy 101, Basic Couples' Massage, Chakras and Auras 101, and Traditional Usui Reiki I and Reiki II.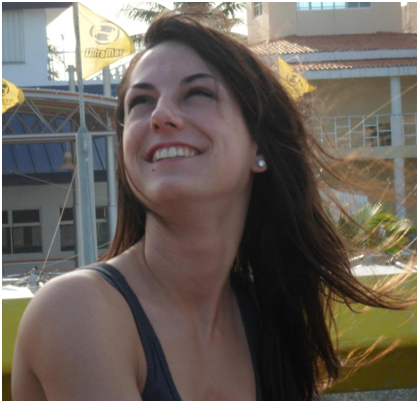 Cassandra Adams is a Wisconsin licensed massage therapist who graduated from Blue Sky School of Massage and Therapeutic Bodywork in 2013 with her massage diploma. Her modalities include Swedish massage, Relaxation massage, Deep tissue, hot stone, and Reiki. Cassandra is intrigued and driven toward energywork and strongly believes healing begins from the inside out. Her journey with energywork began with a reiki session as a teen done by Laura Rouse and since then, her journey has only progressed. Cassandra believes in such an ever-growing pool of knowledge; she has much yet to learn and plans to expand upon current as well as new modalities, especially ones pertaining to energywork. She has currently moved back to the area from the Fox Valley, where she practiced Massage Therapy for four years; although it was hard to say goodbye to the clients she had helped there, she is looking forward to making a difference back in her home area where she grew up. She loves how rewarding her career is and how much it can make an impact on one's life – that's what keeps her going and always striving to do her best.
Cassandra's Hours of Availability:
Thursdays, Fridays, and Saturdays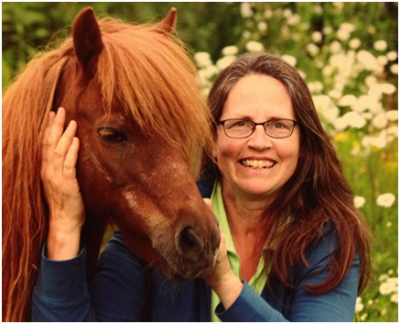 Sheri Jo Posselt officially opened her studio, Sincere Harmony, in 1997 and has designed and painted over 100 murals, drawn over 3,000 homes, and created countless pieces of art in all forms.
While experiencing her first Reiki session in 2013, she was amazed to see colorful, mystic energy behind her closed eyes. A friend asked her to paint what she saw, and her Intuitive Art Journey began.
Sheri Jo tells us, "Intuitive art is like playing Pictionary with angels. A picture tells a thousand words, so what are these gentle spirits trying to say?"
The process starts with Sheri Jo holding her client's hands. With her eyes closed, she sees clouds of colors with some shapes and forms unique to each person. After she puts on paper what she sees, many times, her gut feelings urge her brush to do more. It is astounding to watch - right before your eyes - the secrets revealed.
5" x 7" intuitive painting: $40.00 (30 minutes)
8" x 10" intuitive painting: $70.00 (60 minutes)
11" x 14" intuitive painting: $100.00 (90 minutes)
16" x 20" intuitive painting: $250.00 (90 minutes plus artist finishes in studio, adding embellishments and lots of detail)
Sheri Jo's Hours of Availability:
Tuesdays: 12:00 PM - 5:00 PM
Wednesdays: 12:00 PM - 5:00 PM
Thursdays: 12:00 PM - 5:00 PM
Fridays: 12:00 PM - 5:00 PM
Special Hours By Appointment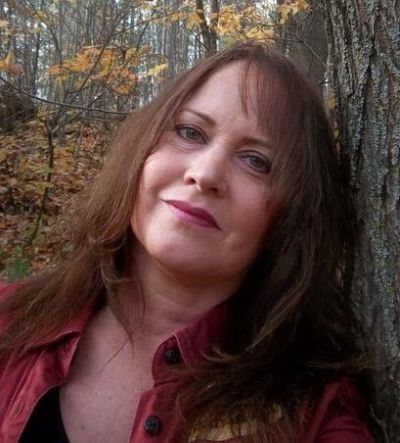 Laura Rouse is from Hubertus, Wisconsin. She moved to Wabeno, Wisconsin in 1992. She loved working with the elderly at Nu-Roc Community Heath Care for 10 years. After leaving Nu-Roc, Laura became a Wisconsin-licensed Aesthetician, graduating from the Empire School of Cosmetology in Green Bay, Wisconsin in 2011. Laura received her Master Level of Reiki in the Pocono Mountains of Pennsylvania in 2008, and it has been her passion to help others through this universal healing ever since. Honing in on her natural gifts, Laura now finds it beneficial to her clients when she incorporates tuning fork vibrational healing, crystal healing, chakra clearing, and repairing Angel wings into her Reiki sessions. Laura also has the ability to connect clients with loved ones from the other side. She is an intuitive card reader (Healing with the Angels, Animal Totem, Mother Mary, Cartouche, Wisdom of Avalon, Indigo Children). She is an Access Consciousness "Bars" practitioner. Laura also provides Home & Property clearings for spirit/entity release. Laura is a Chi Gong practitioner, utilizing the ancient art of Chinese breath work to maintain a healthy mind, body, and spirit at home and in her practice. Currently, Laura is studying the Ancient Art of Palmistry. One of the oldest essays of palmistry among many traces back to Aristotle (384-322 BCE). In addition to these healing modalities, Laura also offers ear candling and other Esthetician services, including facials, body wraps, and more.
Laura's Hours of Availability:
CURRENTLY AVAILABLE BY ADVANCE APPOINTMENT ONLY
Affiliates and Guest Practitioners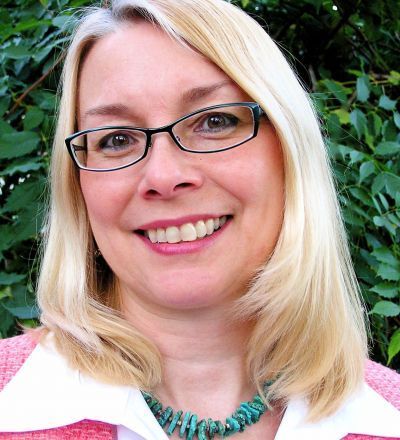 Patti Bee, M.S., also known as "The Psychic Path Confidence Mentor," is a Professional Psychic Clairvoyant, Clairvoyant Healer, and a Certified Psychic Teacher in Madison, Wisconsin. She is the Founder of the Madison Psychic Institute and teaches Ethical Psychic Development Classes & Professional Psychic Training.
The past 35 years, she has been very dedicated to her own spiritual & personal growth, having studied with several well-known teachers such as Michael Harner, Sandra Ingerman, Grand Master Mantak Chia, Shanti Barren, Barbara Wilder, Tom Cohen, and Richard Freeman. She has taken dozens of trainings in Shamanism, Taoism, Law of Attraction, Yuen Method Healing, Bio-Energetic Touch Healing, Healing Tao Internal Alchemy, Chi Nei Tsang, and Yoga. She is also a Reiki Master, as well as having had 5 years of Professional Psychic Training.
Patti's Mission is to raise the vibration of the planet by training psychic sensitive people to find authentic power in and with their psychic space, and be masterful in their psychic gifts. Patti is passionate and joy-filled to educate people in understanding their Psychic Anatomy, Healthy Psychic Boundaries, & Tap into their Psychic Power with Humble & Peaceful Respect for all Beings.
Previously, Patti has had a private practice as a Life Coach for 10 years, having trained with The Coach Training Institute. She has a Bachelor's Degree in Education and a Master's Degree in Counseling. For more information, please visit her website at www.madisonpsychicinstitute.com.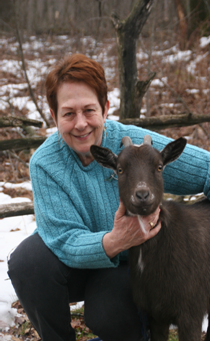 Barbara Bolz began her work life as a waitress her senior year in high school. Upon graduation, she worked in several factories before being encouraged to attend college. She enrolled at Silver Lake College in Manitowoc, WI as a music major, but later finished her B.S. student-designed degree in Student Services/Student Personnel. After working two years as a Hall Director at St. Norbert College in DePere, Wisconsin, she enrolled in a Master's Program at Western Illinois University and graduated with an M.S. in College Student Personnel. After working in Student Services at several colleges in Minnesota, where she helped students achieve their academic and personal goals, Barbara felt a call to ordained ministry and enrolled at United Theological Seminary in Minneapolis, Minnesota, and graduated with an M-Div. For the next 14 years, she served churches in both Minnesota and Wisconsin. She is a retired Pastor with the Wisconsin Conference of the United Methodist church and Universal Life Church. After several sessions with her Shaman, Phil, Barbara feels called to enlist her higher education, religious, and counseling backgrounds to pursue a ministry in helping people find their "best" selves, especially in this negative-driven world where faults are accentuated and gifts are lost and buried. Her new adventure is called P(positive) S(strokes), I love Me.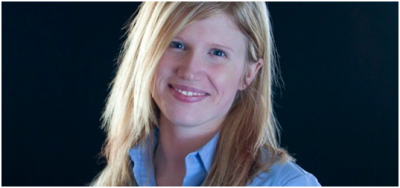 Dr. Laura Connor graduated from UW-Madison with a Bachelor's degree in Biology and went on to graduate with Honors from Northwestern Health Sciences University as a Doctor of Chiropractic. She has logged over 300 hours in advanced certification courses for Applied Kinesiology and Functional Medicine and is certified in Nutrition through the state of Wisconsin. She lives with her husband and two children in Crandon, Wisconsin.
Dr. Connor's commitment to health and vitality from within drives her practice, and this is a direct result of seeing an epidemic of chronic illness surrounding her. Dr. Connor's primary goal is to educate and motivate people to take charge of their own health. Her greatest passion is to use chiropractic care and nutraceuticals to transform extremely sick individuals into vibrant, functioning human beings. As a health resource for the community, Dr. Connor is committed to providing affordable, natural health care to all people in need. For more information about Dr. Connor, please visit her website at www.connorrestoration.com.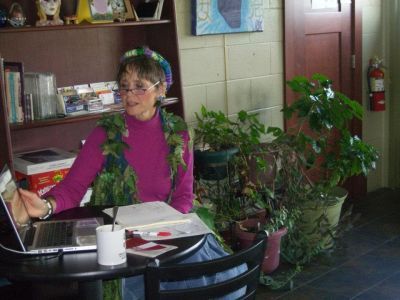 Margaret Mary Gerhard is an artist, teacher, student, and DREAMER!!! She currently works as a dream consultant and dream worker, offering lectures, workshops, dream circles, and more! She is also a published dream writer, having written articles for several magazines and publications, including: Fate Magazine, Rainbow Bridge, Healthy Thoughts. She lectures extensively in the Midwest and beyond and is also a former member of the International Association for the Study of Dreams, with 40+ years of dream experience!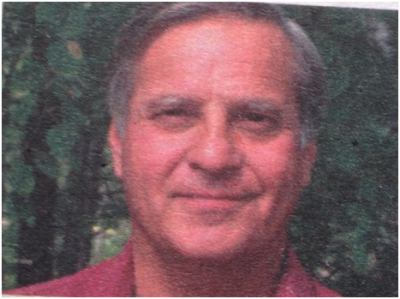 Brad Jameson is an intuitive, lecturer, and Reiki master teacher who has been offering readings for the past thirty years. He presents a traditional clairvoyant reading where information is presented to you through his intuitive perception. All information given is for the intent of bringing you to a peace of mind and heart, encouraging acceptance and appreciation of the past, along with the empowerment of knowing the infinite nature of the abundance and grace that is in your future. Comfort can be offered to you from loved ones, guides, or masters on the other side. Information about past lives can help one understand why they have the likes and dislikes that influence the decisions that are made regarding everyday activities. By knowing what cycles of influence you are now under, this can help you to satisfy the "why" questions that could be making it difficult to accept the past or even cast a shadow on our dreams regarding the future. The intent of the information given is from the realization that knowledge and awareness can be used as a strength and empowerment that can make it easier to experience love and appreciation in the given moment.

Tina Keenan is an ordained interfaith minister who brings many years of experience to her spiritual counseling. Tarot readings, astrology consultations, and life coaching. With a "day job" background of business, travel, and customer service, she has also been a student of World Religions for all her adult life and has pursued knowledge of intuitive and creative consciousness for as long as she can remember. Particularly interested in the meeting of science, religion, and spirituality, Tina is a Reiki Master Teacher; she treats with and teaches several other prayer and energy healing methods, including a special interest in the use of meditation, past-life regression and evolutionary astrology in helping people to gain knowledge and insight into their lives. A musician and poet, she has always seen the beauty and mystery of nature to be the most important focus of art and healing. As an ordained interfaith minister, she strives to create ceremonies of deep personalized meaning for weddings, commitment ceremonies, baby namings, house blessings and, indeed, for any time or event with meaning for her clients. Contact: (608) 784-1419 or Revtina99@yahoo.com.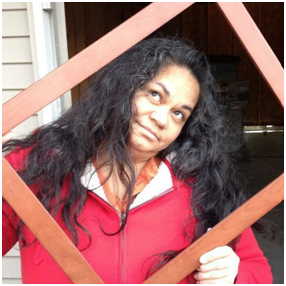 Anelamalulani Mehe'ula (Anelamalulani meaning "Angel under heaven's protection" and Mehe'ula meaning "Of highest royalty") is an Intuitive, Crystal Healer, Reiki Practitioner, and Spiritual Guide. Having always been drawn to gifts of healing, Anelamalulani never realized her innate abilities were tendencies of a Natural Healer. Upon receiving her first and second degree Reiki attunements, she discovered that the intuitive nature she had always possessed was now becoming defined, allowing her a greater understanding of her abilities and her purpose as a healer. As she allowed herself to relax and walk the paths opening before her, her intuition heightened to levels that often amaze and surprise her. She also specializes in the mending of crystals (this meaning their energy and function), adding "Crystal Mender" to her gifts. Of her name, Anelamalulani says, "My idea of heaven and that of most people differs. For me, heaven is a higher plane in a person's head, heart, soul, and spirit. While most think heaven is where good people go to become angels following physical death. I believe angels come in many forms and walk among us every day. I am proud to allow my spirit the freedom to soar and, am happy and excited to watch it grow."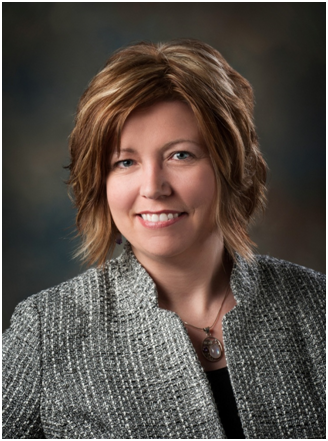 Leah O'Barski is a Registered Nurse (RN), Certified in Hospice and Palliative Care, and a Shamanic Practitioner. She currently resides in Manitowoc, WI with her husband. She has 5 children, 1 grandchild, and 3 golden retriever dogs named Jake, Elwood, and Cash. She specializes in Shamanic healing, soul retrieval, assisting with personal journeying and journeying for others, drum meditation, working with personal guides, despachos and mesa creation. In addition to these healing modalities, she also specializes in intensive grief work, recognizing that the journey after loss is one of life and the afterlife; the soul lives on.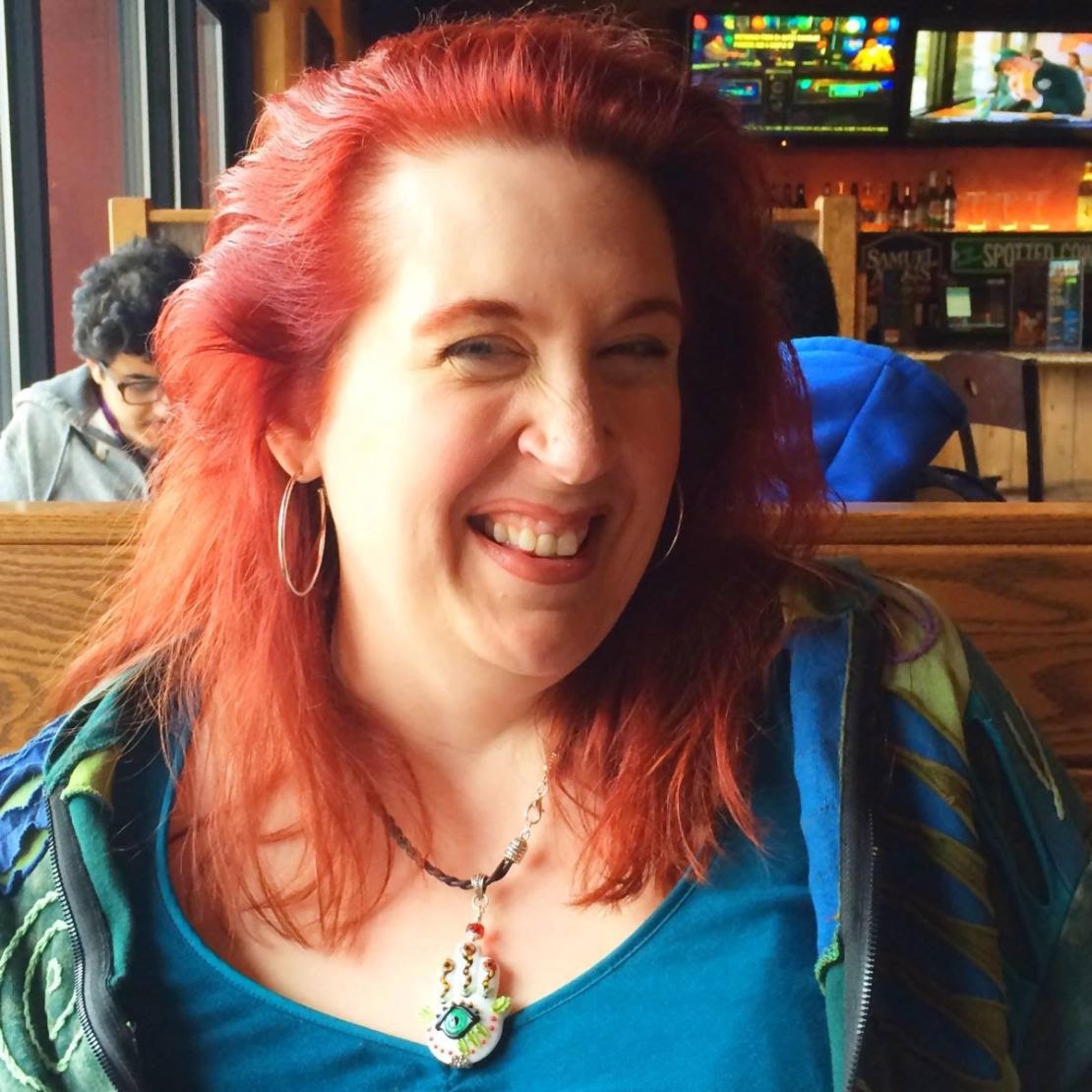 Karen Quicker is a Level III crystal healer of the Natural Crystalline Way, trained by Joe Rothengass. She is a Reiki Master-Teacher, attuned by Phil Adamczyk, and an Access Consciousness "Bars" practitioner, trained by Jennifer Lamkins. Karen is also a Life Coach, Shaman, and intuitive reader. Karen has enjoyed doing intuitive readings for many years, using both Tarot and Oracle decks. She uses a combination of intuition, empowerment, and a sense of humor in her interpretation of the oracles and cards. After completing The Medicine Wheel course with Laural Virtues Wauters in 2013, a sudden turn of events left Karen with the opportunity and flexibility to embrace all her gifts more fully. She has enjoyed honing her skills as an energy worker and looks forward to learning more modalities in the future. In addition to her skills as an energy worker, Karen is also an operatic mezzo-soprano. She received a Master of Music degree in Vocal Performance from the University of Minnesota in 1996 and sings professionally. For more information about Karen and her services, feel free to visit her website at www.phoenixrisingenergywork.com.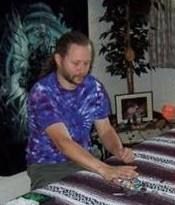 Joe Rothengass is a crystal and gemstone healer who performs Laying on Stone Healings. Joe uses crystals and gemstones, with the Higher Will, to assist you in healing the self and/or facilitating the healing of others while continuing on the path to enlightenment.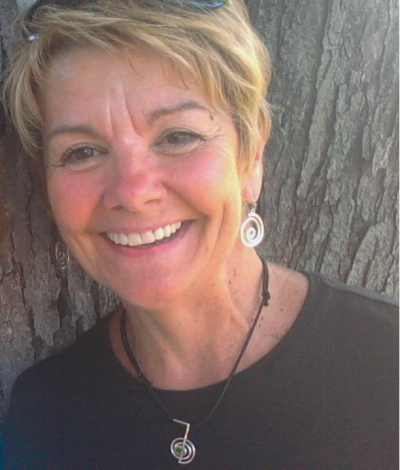 Helen Schaal enjoys serving others with her energy work as a Reiki master, crystal healing practitioner, and an intuitive reader. Her rescued Cocker Spaniels have helped in her practice of Reiki for animals. Helen is known for her passion in empowering others, colorful humor, and sharing travel tips with others as they navigate their journeys through a healthier life. In the past, Helen has worked in elementary and special education, as an integration specialist, and as an educational consultant in brain research as it relates to the living. Helen currently teaches at the University of Wisconsin-Green Bay, where she supervises student teachers and facilitates classes for outreach and adult learning.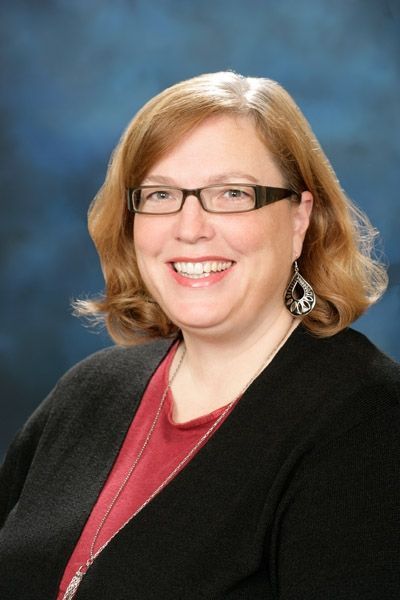 Jennifer Shufelt describes herself as a fellow traveler on life's journey. She holds a Bachelor of Arts from Lake Forest College with majors in Philosophy and a Masters of Divinity from Northern Baptist Theological Seminary. Jennifer has long been a practitioner of the healing arts, working in various contexts. Whether it be ministering to junior high and high school students and helping them explore spirituality, walking alongside indigenous peoples in third world countries to share a message of hope and wholeness, or listening and providing spiritual direction to friends, family, and co-workers, she has used her intuitive gifts to help others explore those areas within themselves that are broken and facilitate deep healing that empowers them to continue their journey toward wholeness - body, mind, & spirit. Jennifer currently offers intuitive readings, spiritual direction & counseling, and chakra clearing and balancing. She lives in Wheatland, Wisconsin, with her dog CoCo, a very spoiled Maltipoo.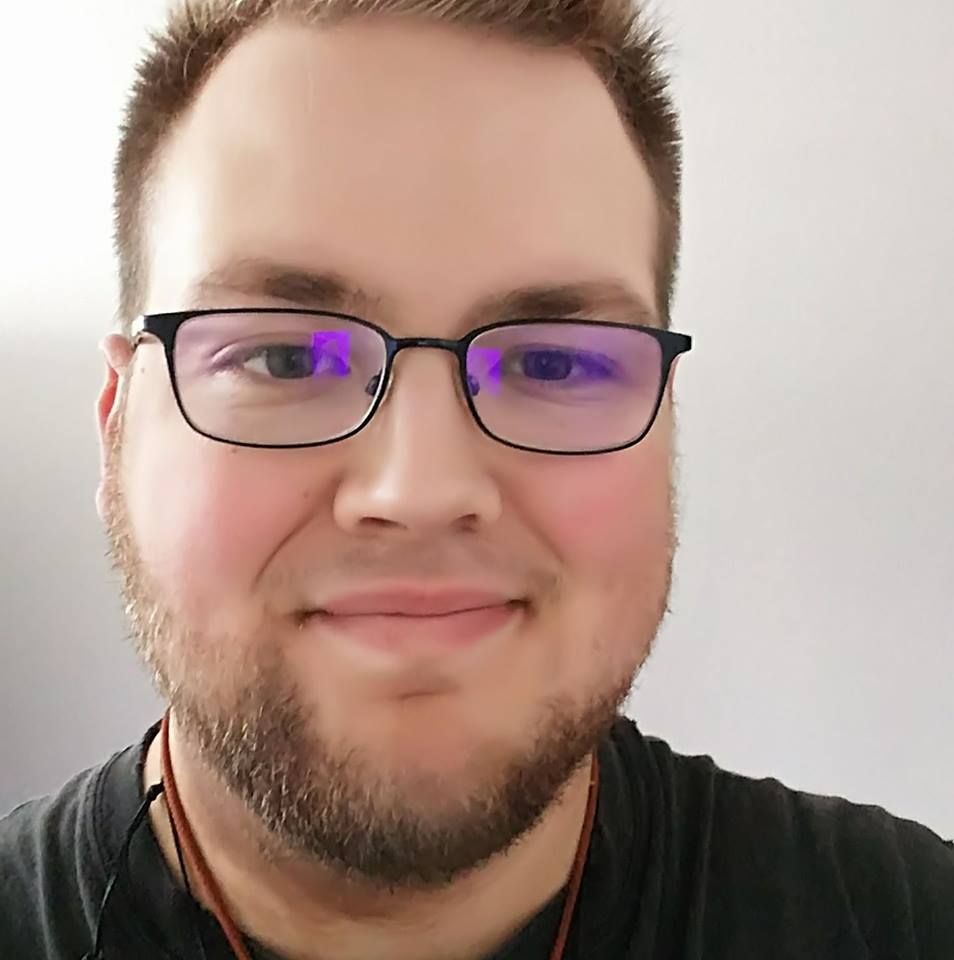 Tyler Varga is a Wisconsin licensed massage therapist who loves what he does, which is helping people feel more alive, rejuvenated, mobile, and getting that "spring" back in their step. He graduated in October of 2015 from Globe University in Appleton with his massage diploma. His modalities include, but are not limited to: Swedish massage, deep tissue/sports massage, hot stone therapy, Thai massage, energy work, and myofascial release. Tyler is currently working to expand upon both the current modalities he offers, specifically with regard to the treatment of sciatica, as well as expanding upon the addition of modalities to his repertoire. He currently lives in Greenville, Wisconsin.